Back
The joint anniversary programme
The joint anniversary programme of UMC Utrecht and Utrecht University

Below you will find a brief overview of the joint anniversary programme of UMC Utrecht and Utrecht University. For the complete programme, please visit morgenmakenwesamen.nl.
The Utrecht Resarch Agenda
uitklapper, klik om te openen
A single question can change the world
This year, Utrecht University and UMC Utrecht invite everyone in Utrecht to apply their own sense of wonder and curiosity in order to contribute to the development of science. No matter how young or old you are, where you live or what your background is. Every question matters, because every question can spark groundbreaking research. Because where questions from different worlds come together, unexpected insights emerge. The questions collected in Utrecht will serve as input for our very own Utrecht Research Agenda. This agenda may lead to new research or change the course of existing studies.
Platform Connect
uitklapper, klik om te openen
Platform Connect is a unique work of art in the Singel canal. The floating platform is the landmark of this anniversary. It will offer space for encounters and dialogue. A place to learn together, enjoy a performance and shape the city of tomorrow. Here, you can take part in activities such as lectures, dialogues (including De Nieuwe Utrechtse School's dialogue series), discussions or mini concerts. You can visit Platform Connect from the end of June through November 2021.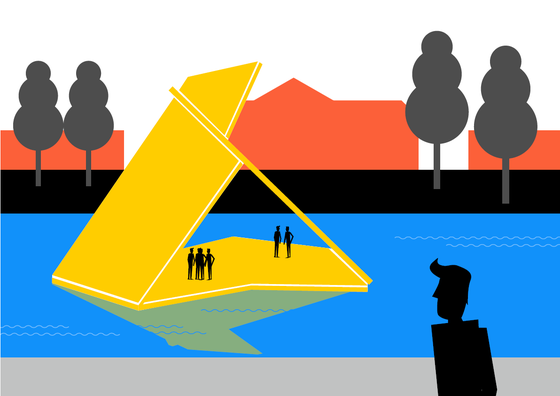 Alumni talk about tomorrow
uitklapper, klik om te openen
We are celebrating 385 years of science, under the banner 'Creating tomorrow together'. It sounds logical, doesn't it? After all, it is only by combining our strengths that we can achieve a better world. And as it turns out, our Utrecht alumni are particularly good at this. During this anniversary year, we will sit down with a number of alumni to talk about their visions for the future and the partners with whom they are working so hard to achieve those goals. You can read these stories on the joint anniversary website
All of Utrecht turns out
uitklapper, klik om te openen
The 'Heel Utrecht loopt uit! (All of Utrecht turns out)' exhibition in the Utrecht Archives is intended to introduce every Utrecht resident to that special piece of the city's history. Decorated buildings, parades in the streets and events for all its residents. Between 1901 and 1966, it seemed that every five years some kind of carnival was celebrated in Utrecht. It is hard to imagine, but the five-year anniversary used to be more than a lavish party for just academics and students. Instead, the whole city immersed itself in the festivities.
Utrecht Time Machine
uitklapper, klik om te openen
Who says historic city walks are boring? Strolling through Utrecht's history is now fun and easy for everyone, thanks to the Utrecht Time Machine anniversary app. Three students are assisting in its development. 'This app is perfect for those who like to dabble in culture.' The Utrecht Time Machine app gives users total freedom to map out their own route. Tiles with QR codes will be installed throughout the city. By scanning these tiles, users can learn about the history of Utrecht. The students will complete the project in late May, at which point all thirty locations will have been digitised. So mark your calendar for Tuesday 1 June 2021 – the day you can start enjoying Utrecht's rich history to the full.
Podcast series and round-table discussions
uitklapper, klik om te openen
The theme of this anniversary is 'Creating tomorrow together'. But can we really create tomorrow together when a growing number of topics cannot be discussed in an open and constructive manner – or when the solution is so hard to see that we simply avoid the topic altogether? This year is therefore the perfect time to engage in dialogue with one another and to raise various topics and unravel them. We are inviting students, scientists and organisations to join us and talk – each from their own perspective – about three different themes. These themes will be highlighted in six podcast episodes and three round-table discussions. Because the only way to create tomorrow together is by talking together! Will you join the conversation?
Thank you for your review!
Has this information helped you?