Back
Order your very own lustrum t-shirt
Order your very own lustrum t-shirt

"A boring and monotonous life would kill even a fungus"
During this lustrum year you can order a unique t-shirt with the quote of Johanna Westerdijk, phytopathologist and first female professor in the Netherlands.
Please use the following details:
Inlog: 21LS10007
password: YMW919
The shirt costs € 10,-, part of this money goes to our lustrum charity, the mobile living room for patients of the UMC Utrecht and Wilhelmina Children's Hospital.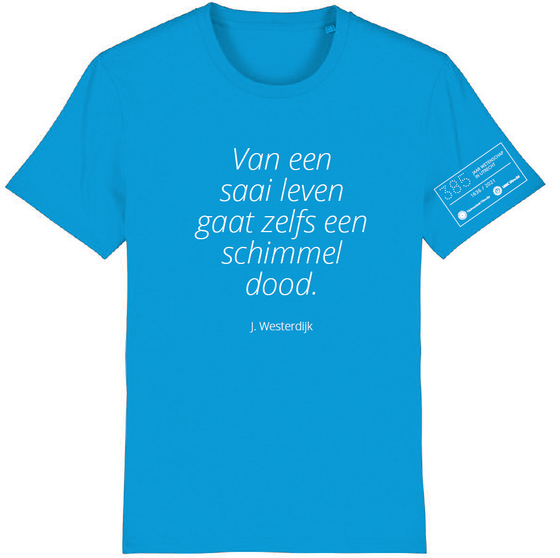 Gebruik de volgende inloggegevens:
Inlog: 21LS10007
Wachtwoord: YMW919
Bestel hier jouw lustrum t-shirt
Het t-shirt kost 10,- en een deel daarvan gaat naar ons goede doel van het lustrum: een mobiele huiskamer voor patiënten in het UMC Utrecht en kinderen in het Wilhelmina Kinderziekenhuis die ongeneeslijk ziek zijn en niet meer verplaatst kunnen of willen worden.
Met een mobiele huiskamer kunnen we in samenwerking met het Consultatieteam Ondersteunende en Palliatieve zorg van het UMC Utrecht de typische ziekenhuiskamer een meer huiselijke en gemoedelijke sfeer geven.
Meer informatie over ons goede doel
Thank you for your review!
Has this information helped you?