Back
See for yourself
See for yourself

Stories from UMC Utrecht
What does UMC Utrecht mean to you? And to other members of the UMC Utrecht family? We're going to ask you. And we plan to let you hear and see what you and your fellow students and colleagues have to say about it!
Look back
uitklapper, klik om te openen
KoffieCo interviews: The UMC Utrecht in pictures
uitklapper, klik om te openen
Eva, Tessa, Mare, Tiara and Doris: our very own UMC Utrecht-grown, famous KoffieCo team! Armed with a cup of coffee, these residents make the best podcasts out there: interviews with 'the nicest, most interesting and most inspiring doctors in the Netherlands'. This anniversary year, you might just run into them in the hospital corridors – and probably holding a microphone rather than a cup of coffee. They'll be there to ask: What does UMC Utrecht mean to you? You will find the results here at the beginning of June!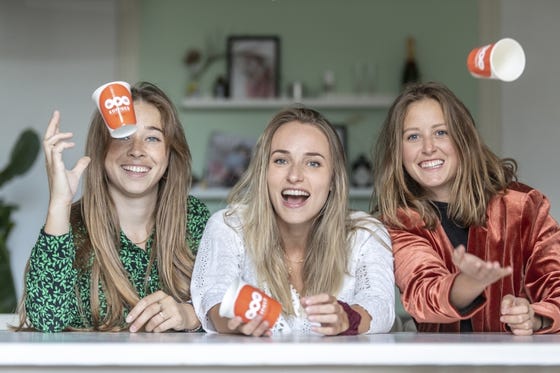 Vlogs: a behind-the-scenes look at colleagues' work
uitklapper, klik om te openen
Always wondered how other UCM Utrecht employees spend their days? Or what it's like for someone whose job is completely different than yours? Seven pairs will take up the challenge and find out. They'll spend a few hours shadowing each other's work or study – and make a vlog about it! For example, a nursing student will follow a member of the Executive Board around, a hostess will shadow a division manager, someone from the fire brigade will accompany a doctor's assistant ... And vice versa, of course. You will find the vlogs here soon.
Want to know how to make your own vlog? We've created an instructional video on 'how to vlog'! View it here
Thank you for your review!
Has this information helped you?